mEva 21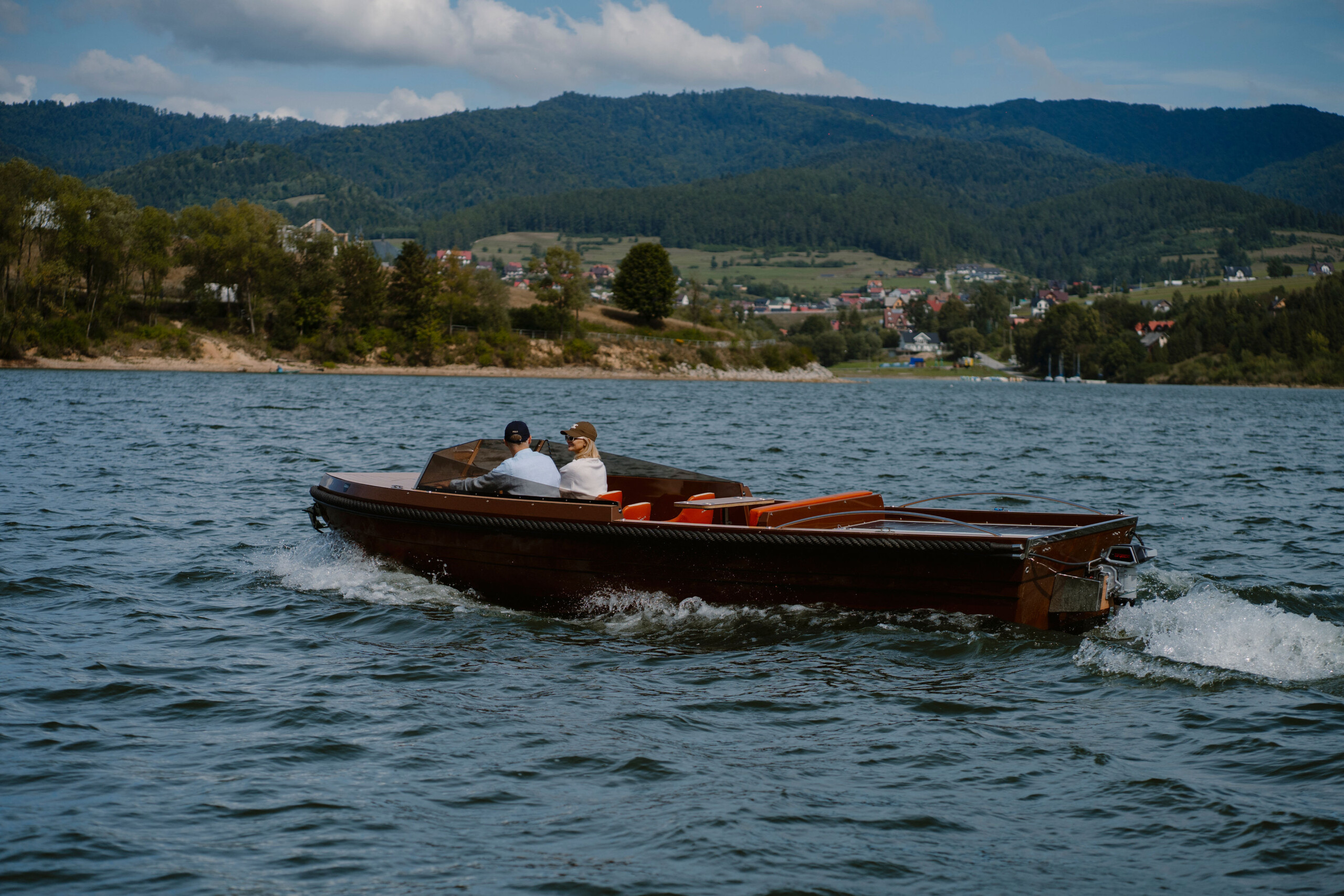 Length of hull: 6,50m / 21.3 ft
Max. Draft: 0,45 / 1,45 ft
Standard electic motor: 3.0 kW
Light craft condition mass: 1030 kg
Max engine(s) power: 2 x 4 kW
It is an eco-friendly solar boat powered by an electric motor. Its classic design combined with innovative technologies is unique in the yacht market.
INOX polished stainless steel anchor
Anchor's lock
Flexible Solar panels 285W (3kW)
Electrical installation Victron Energy
Forpick door
Storage compartment under the helmsman's console
Charging socket from land
Charging cable from land
Mooring cleats, 4 pcs.
Mooring fixtures, 2 pcs.
Fender - profile C
Fender - Kabelaring type
Top mast
Lighting control panel
Wooden steering wheel with steering gear and rudder
Bilge pump
Engine pantograph
Rails (left, and right side)
Electric engine 3kW
Upholstery (rear couch, aft mattress)
Upholstered swivel seats, 2 pcs.
BASE CATAMARAN 3 KW (WITH STANDARD EQUIPMENT)
39950 euro
INITIAL SUGGESTED PRICE FOR ONE MODEL
39950 euro